Back to List
We have kicked off the new year, a new decade with a new January personal best sales record. Across the broad network our members tallied up $2.86 billion in unconditional sales – some 26 per cent higher than the previous January, which is traditionally a lighter month in some markets.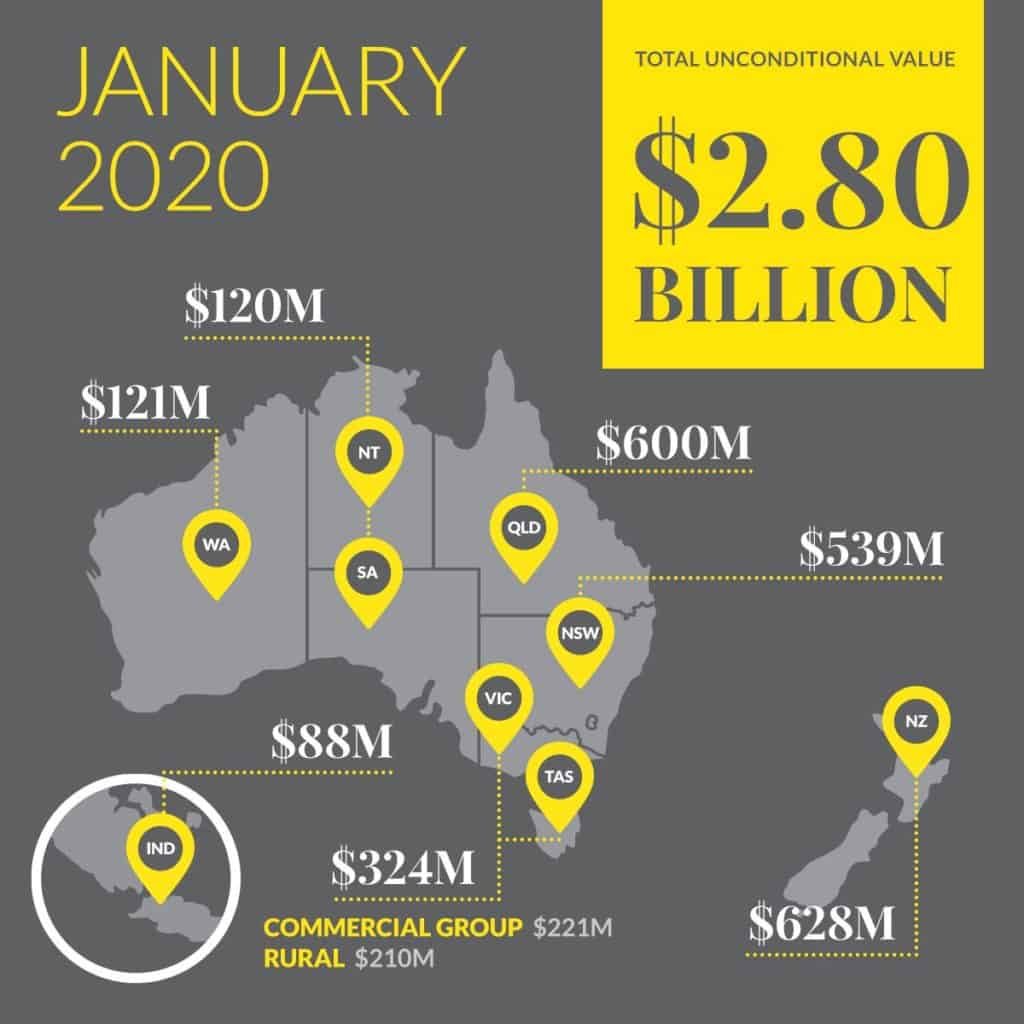 It's always dangerous to draw too much into January results but conditions feel the same as last November, when big sales records were set.
Many members are reporting the same high volume of buyer inquiry in the first week in January than they receive in the middle of Spring selling season. The tight supply and strong demand theme is unchanged but we are seeing some signs that new stock is starting to build. Auction bookings for February are up nearly 15 per cent on last year.
Of course, the best result of the month though was our Beyond The Bricks bushfire relief fundraising which kicked off mid-January has so far raised more than $1.1 million for the Salvos, Red Cross, WWF and Vinnies. With the fires still a threat to Canberra, we want to keep donations flowing to these bushfire relief causes.
Dan White
Ray White Group
Managing Director