Back to List
While momentum has been building over the past few months, few would have expected a month as strong as October 2019.  At $4.35 billion, we are now back in the excellent category of market activity. What a different six months makes!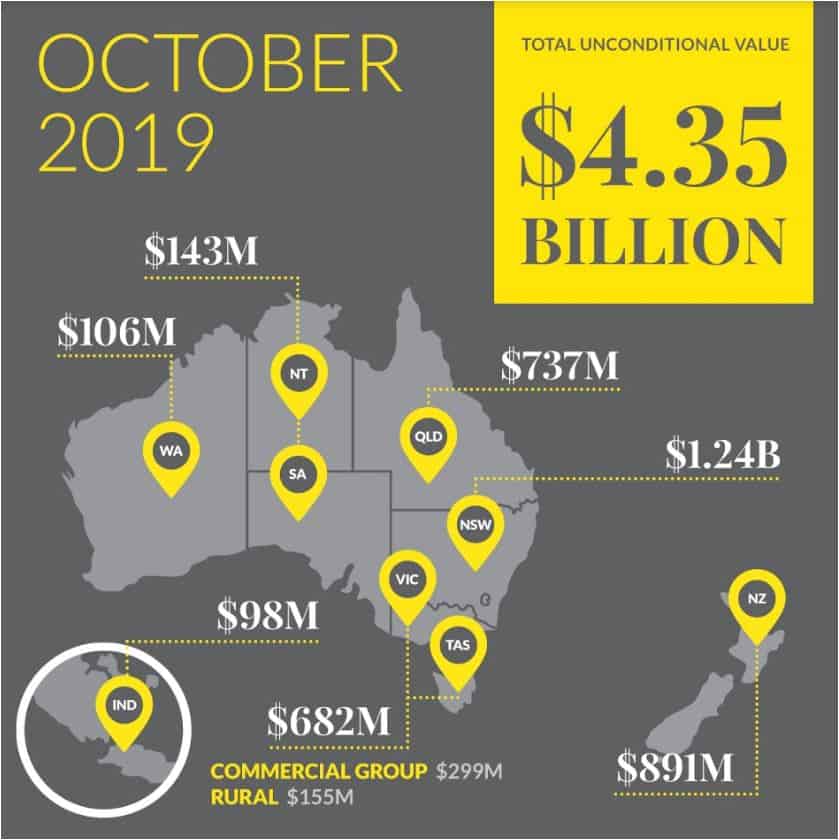 Overall we were up 20 per cent on last year The big markets wrote big numbers. Our New South Wales network hitting $1.2 billion in sales, up an astonishing 40 per cent on last year. And Victoria getting close to $700 million in traded sales, achieving a 30 per cent increase in activity compared to last year
Despite reports of low stock levels, we undertook 2,337 auctions in October. This is a lift of 8.2 per cent in volume from last year scheduled auctions. The buzz was evident as we had more than 60,300 people attend our auctions with 3.5 average registered bidders per auction.
Almost eight in 10 houses in Sydney were sold under the hammer or just prior, which is a massive turnaround to recent months. The top sale for the month was a retail building in Eastwood, Sydney which sold for $7.250 million. The incredible result is that despite there being more stock on the market now in late Spring, our national clearance rate is holding firm (and high) at more than 68 per cent 
Customer Satisfaction
We continue our relentless pursuit of customer satisfaction and during the month we sent 9489 surveys to our buyers and sellers, a new record for our group.  We achieved a response rate of 33 per cent, a number that has been increasing in recent months enabling us to better understand the quality of service we are delivering our customers. 
Real Estate of Origin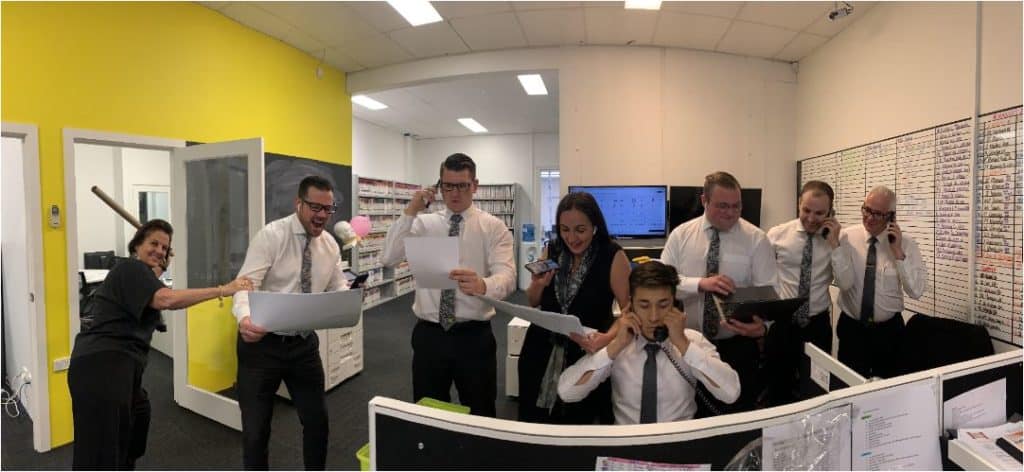 A highlight of the months was a 4 hour call-a-thon, pitching our offices and states against each other to see who could obtain the highest number of appraisals. Some friendly rivalry, enthusiasm and office energy resulted in our agents drumming up 7,401 appraisals across Australia and New Zealand, actively demonstrating how to harness our scale and have some fun along the way.
Our in-house tech team created a purpose built media room in the NSW Corporate office to host the event. It was wonderful to see 273 offices log in and participate in the appraisal drive, an initiative spearheaded by the group's Head of Growth Mark McLeod.
New Uniforms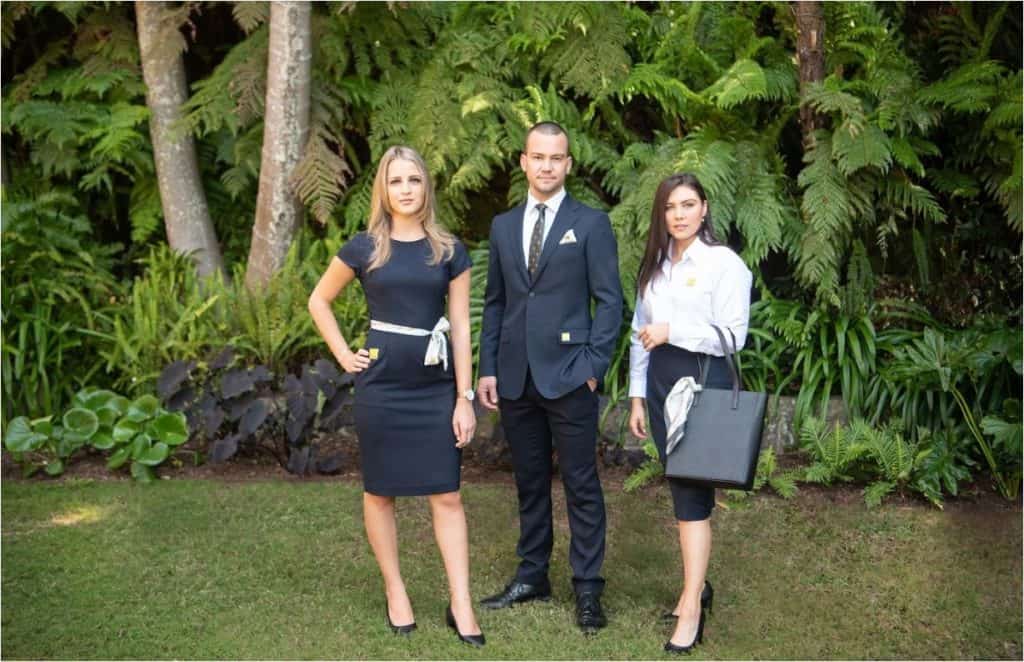 We unveiled our new corporate uniform range infused with a subtle touch of Australiana in a nod to our humble bush beginnings. The new uniform collection called Est.1902 will unify our 12,000-strong army of agents, property managers and administrators across Australasia as one team with the same dream. The collection includes a unique custom designed signature floral pattern to honour our early beginnings in Crows Nest, an idea that was brought to the table early in the timeline by Samantha White.
Elite Conference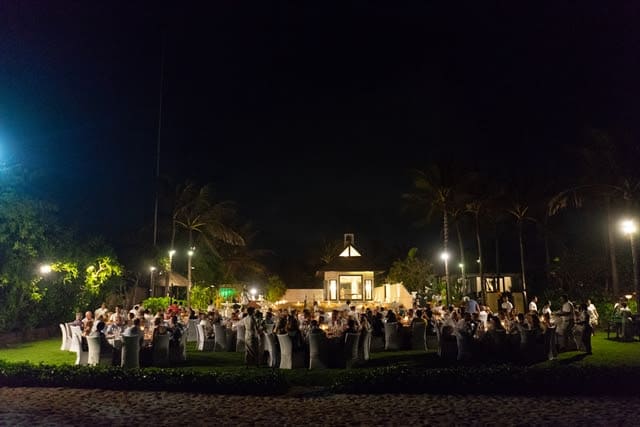 This year more than 130 Ray White Chairman's Elite and Elites jetted to Bali for our annual conference to celebrate their remarkable achievements. It was a magical setting to recognise the hard work and commitment of our Chairman's Elite and Elite performers.
The highlight of these events is the camaraderie and friendship of these outstanding people, and the support and openness they give one another. Their relationships have become so important.
We had two spectacular dinners on the beach under the stars. But it wasn't all parties and celebrations! We held structured discussions on topics pre-selected by the group's high performing members. These included lead generation structures, building and managing teams, technology, the future of real estate and skill sets around listing presentations.
New Business
Ray White Braidwood – Local agent Mitchell Smithers has taken the reins after spending two years as a sales agent in the business. A born and bred local of nearby Araluen in the Southern Tablelands of NSW, Mr Smithers was thrilled to be taking the next step into business ownership.
Well known local agent Matt O'Grady has recently taken the reins at Ray White Nambour in the hinterland of Queensland's Sunshine Coast. Mr O'Grady, who has worked in real estate sales from Noosa to Caloundra over the past 10 years, believed taking ownership of his own office was the obvious next step in his career.
Experienced real estate professionals Daniel and Megan Eramiha are thrilled to be taking ownership of the newest Ray White office on the west coast of South Australia. After eight years working as a salesperson, Mr Eramiha said he was ready to take the next step into business ownership as principal of Ray White Ceduna/Streaky Bay.
Loan Market
Loan Market experienced a record month over all of it's key metrics. Applications of $1.63 billion – a new record. Approvals of $1.06 billion – a new record and the first time we have eclipsed a billion dollars in monthly approvals. Settlements $916 million – also a new high.
Our thoughts go out to everyone in the bush in NSW and Queensland who have been affected by the recent bushfires. Many of our business in regional areas are still doing it tough.
Dan White